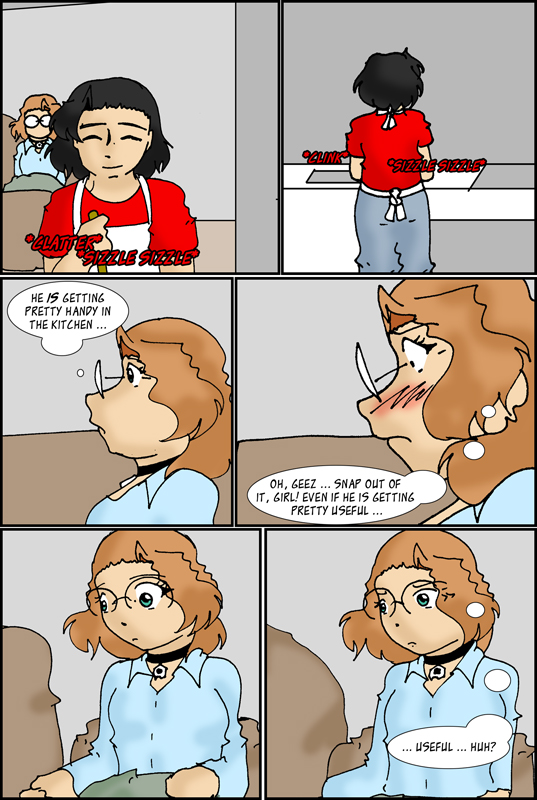 'I have been laid low by fifteen seconds of text and a backlit Glaswegian.' by Kara
Tuesday, July 22, 2014 at 2:07 AM

I quit my job.
This wasn't me storming out angrily, nor was it particularly sudden. It had been on my mind for a while, and I gave a proper two weeks' notice when I made my decision. I had enough contracts going that I couldn't hold down both the day job and freelancing, and with the way Buzzfeed and Upworthy are affecting how news sites function ... well ... overall it was time for me to go.
Now, I had this job for just shy of ten years. So it was not easy leaving it behind. Thursday was my last day. I'd spent the two weeks prior getting things in order for my replacement (though apparently I won't have a replacement -- apparently my job can be divided up adequately between the remaining two editors), generally feeling nervous and uncertain, etc. As far as I can remember, I'm the first person to leave the company under their own steam in, like, seven or eight years, not counting people who moved away and thus sort of had to go.
The last day was especially surreal. Saying my good-byes was rough, because even though I knew this job was no longer the job for me, I still had friends there. (Friends I can still see if I like; it's not like I'm moving.) And I spent nearly ten years at this place, as I said. I sort of ... don't know how not to work for them. And I got rather confused and teary, even though this was my decision and the right decision.
What does this mean for the comic? Nothing. If anything, once I get everything in order it'll be easier to keep up with stuff. And go back to doing fun stuff for myself. Like video games. And reading. And sleeping.
At any rate, that's by way of explanation for lack of rants. It's been a busy, weird time for me.
Anyway, by way of things I'm working on? I'm editor/typesetter for Locodol on Crunchyroll, I just finished editing Devilman, I'm editing Higurashi for one group and WORLD END ECONOMiCA for another, and I finished rather a large title last week for Crunchyroll's back catalog. There's other stuff, too, but the licenses haven't been announced.
I also helped start a Doctor Who convention. Whoops.
If you have been, I'm back.

---
---