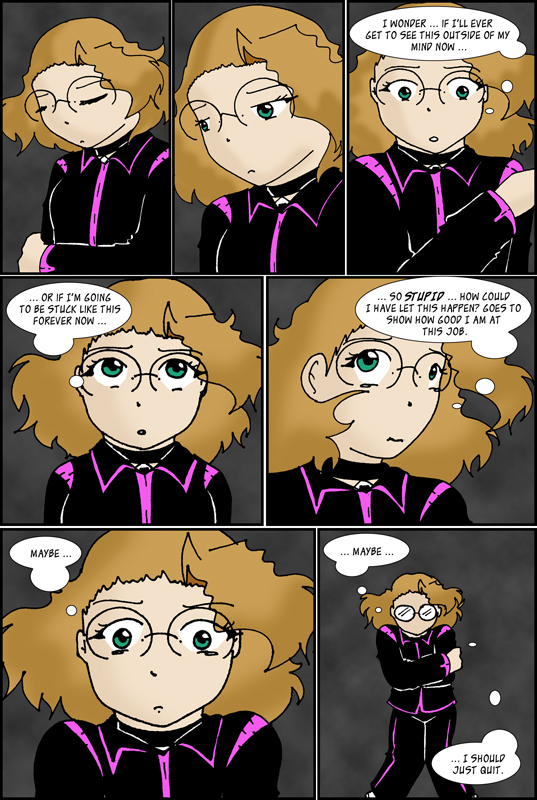 'They're so fucking hipster about gay porn.' by Kara
Tuesday, March 11, 2014 at 9:34 AM

So I'm reading Raising Steam, being the latest of the Discworld books. It doesn't come out here in the US for a bit (does it really take that wrong to pull the letter 'u' out of a bunch of words?), but the Latin Teachers let me borrow the copy that their in-laws brought them from England.
I'm not as far in as I'd like to be because of work commitments, but dang I'm enjoying it so far.
A few reasons: one, it's another Moist book, and there aren't nearly enough of those. He's always been one of my favourite Discworld characters, but seeing Richard Coyle play him in the TV adaptation of Going Postal just hammered it home. Two, it's got a great deal of Vetinari, which ditto the above but with Charles Dance. The scary thing is, there are bits that are told from Vetinari's point of view, which is new and different and weird and interesting.
(Incidentally, I heard that they're considering adapting Unseen Academicals, which may no longer be the case, but that's got some great Vetinari scenes in it so I hope so.)
Ever since Snuff, it feels like Pratchett is sort of winding things down. Understandable, but sad. Snuff felt like the last real Vimes book, even though Vimes shows up in Raising Steam in a decent capacity -- you know what I mean. His last book. I have a feeling this will be the last Moist book no matter what, since they're so few and far between, but I suppose I'll have to get to the end to find that out.
Without spoiling too much, there's a lot of very meta stuff about it ... almost as though some characters are a bit more clued in to the fiction of the whole thing than others. It's still early days for me so I can't describe it, but once I do figure it out I have a feeling I'll have to keep my lips sealed for fear of spoilers. All I'll say is, there's a lot of talk about how the time has come for ... certain things. And it's so weird.
I thought Snuff was the book of a dying man, and I still believe it is, but Raising Steam already has its own finality. Just of a different sort.
I have a feeling that, from here on out, every Discworld book we get will be at least a bit bittersweet and a bit clouded over. And honestly, I think most of us could only ever wish for the level of artistic drive that Pratchett has. I do regret my inability to see him at NADWcon (impeded -- as with many things back then -- by my poor health) as I may well never have the chance to shake the man's hand. But I'm gonna keep reading right up 'til the end.
Golly that got maudlin. Blame today's page.
If you have been, I wouldn't go telling everyone.

---
---